Dan Lönnqvist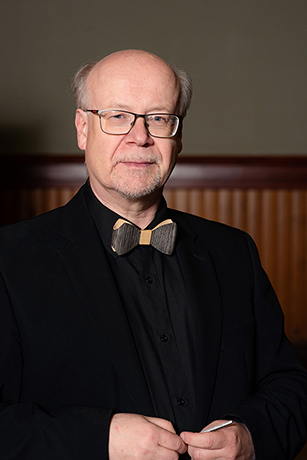 Photo: Linda Tallroth-Paananen, Memento Fotografering.
.
Dan Lönnqvist obtained his master's degree in music and an A degree in organ playing at the Sibelius Academy's church music department under the direction of Folke Forsman. He gave his debut concert in Helsinki Cathedral.
Lönnqvist has completed his soloist training abroad under the guidance of professors Hans Fagius (Stockholm), Jon Laukvik (Stuttgart) and Jacques van Oortmerssen (Amsterdam). In addition to the Nordic countries, Dan Lönnqvist has also given concerts in Germany, Luxembourg, Switzerland, Italy, Latvia, Lithuania, Poland, the Czech Republic and the USA (Washington National Cathedral).
Lönnqvist works as a teacher at Novia University Of Applied Sciences' music programme in Jakobstad. He has served as Kammarkören Bel Canto's conductor since its inception in 1989. As long-term chairman of the association Calcanten, Lönnqvist has arranged the music series Musik i Sommarkvällen and Jakobs Orgeldagar in Jakobstad. He has also worked as a teacher at master courses in Finland and abroad, e.g. at Internationella Orgelakademin (International Organ Academy) in Lövstabruk in Sweden. In 2014, Lönnqvist was awarded the Ostrobothnian Svenska kulturfonden's (Swedish Cultural Fund) prize for enriching cultural life in Ostrobothnia.